Build Trust With Prospects And Clients By Adding Value
Sales organizations are challenged to meet the business and emotional needs of prospects and clients with the evolution of today's sophisticated buyer. SalesKey® provides the tools necessary to conduct more meaningful conversations and maximize the potential of each opportunity.
Matthew Robinson, Co-Founder And Chief Executive Officer….In His Own Words…
The Dr. Dave Barnett Approach
Dr. Dave Barnett's Four Level Model is a breakthrough in the field of sales productivity and has enabled not only the behavioral analysis of customer service, but also the exploration of the inherent relationships between sales and service in proactive business environments.
Contact sales: Explore How SalesKey® And ServiceKey™ Will Improve Your Organization.
Request Consultation
If Behaviors Don't Change, Nothing Else Really Matters
Our organization experienced a 169% increase in productivity in 12 months…during a significant downturn in the markets and increased sales targets."
Jean S. - National Financial Services Firm
Research Based Solutions combines sophisticated online assessments, tracking tools, online self-managed learning and proficiency building, with one-on-one specialized skills development by Research Based Solutions certified coaches. Our mission is to enable your company to hire smarter, train faster and retain longer.
Research Based Solutions identifies and measures specific behaviors statistically proven to help sales and service reps, managers & human resource staff maximize potential in both Sales and Service sectors. We do this in two ways. We identify fundamental behaviors that are generally not cost effective to train and coach, therefore enabling more efficient hiring and correctly positioning existing personnel. Secondly, we develop and coach, at both the associate and management level. As a result, we are a catalyst for creating sustained measurable performance gains, increasing productivity in low, middle and top performers, and developing 'in house' manager resources.
Execute Your Strategy More Efficiently
We experienced a 223% increase in sales related activities in 3 months. Representative gross sales increased 183% in 14 months after implementation of the SalesKey® program. Our "Value per Contact" jumped by 55% in 12 months. Finally…our turnover was reduced from 42.5% to 17.2% in 24 months, resulting in a savings of millions of dollars." John R. - National Financial Services Provider
Research Based Solutions works with companies that desire increased productivity within their sales and service teams. Our approach has enabled sales organizations to increase bottom line sales and service organizations to improve their CSI scores (Customer Satisfaction Index). We promote learning by providing one-on-one coaching and train-the-trainer programs to implement enterprise-wide performance mentoring. Our programs are deployed quickly and intuitively, delivering measurable change from the first day of implementation.
About SalesKey®
SalesKey® is a platform that unites, selection, training, development, sales management and sales organizational development
Today's sophisticated buyer requires that both business and emotional needs are met. Sales organizations are challenged to become less "transactional" and more "consultative" in their sales interactions. Striking the consultative balance of meeting both business and emotional needs of customers and prospects requires immediate solutions to the following key issues for sales organizations:
How do we differentiate our customer experience from our competition effectively?
How do we connect with buyers more efficiently?
How do we shorten our sales cycles?
Transactional vs. Consultative Sales:
Customers today are more sophisticated. It is important that sales organizations meet not only the business need but connect emotionally with the customer to win their loyalty.
By working with Research Based Solutions, clients realize the following:
Enhanced performance of new and existing salespeople
More standardized and effective sales recruiting process
Reduced employee turnover
Reduced training time and costs
Research and benchmarking
Improved morale
The Art And Science Of Sales
The importance of understanding the relevant rhythm of activity within individual sales organizations.
How We Are Different
Research Based Solutions works with sales organizations to develop a sales dialogue, so that selling styles are tailored to the buying behaviors of the customer.
How We Are Different
Research Based Solutions works with sales organizations to develop a sales dialogue, so that selling styles are tailored to the buying behaviors of the customer.
Corporate Training
Research Based Solutions is a corporate training firm founded on the belief that there was a better way to analyze a company's sales and to manage sales teams. Utilizing a behavior-based, analytically-driven approach, Research Based Solutions trains management and sales/customer service personnel on how to achieve productivity gains.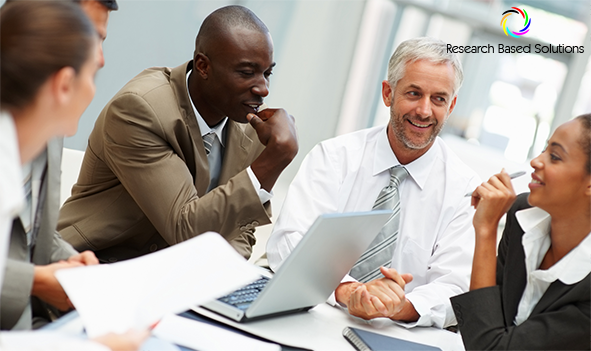 "We focus our training on understanding the importance of activity management, and the impact emotional intelligence has on the buying decision," explained Matt Robbinson, Research Based Solutions CEO. "Our approach utilizes data, metrics, emotionally-driven behavior and sales principles to generate results."
Research Based Solutions also offers sales/call center management a prescriptive approach to managing and developing sales and customer service teams. Providing practical solutions for achieving productivity gains, they remove the guesswork for managers and gives them a reliable, tested approach that brings accountability.
Most sales training trains individuals on techniques to improve sales, but Research Based Solutions combines the behavior-based, analytically-driven science of sales management with the art of selling. By changing sales/service personnel behaviors, clients experience improved and sustained performance gains.
Research Based Solutions' extensive customer base consists predominantly of financial services companies, professional services, technology, manufacturing and distribution, and businesses with call centers. With a presence in Boston, Dallas, Salt Lake City and Phoenix and headquartered in Chesterfield, the company is focusing its growth efforts in the St. Louis and Kansas City markets.